Hardwood Flooring
Houston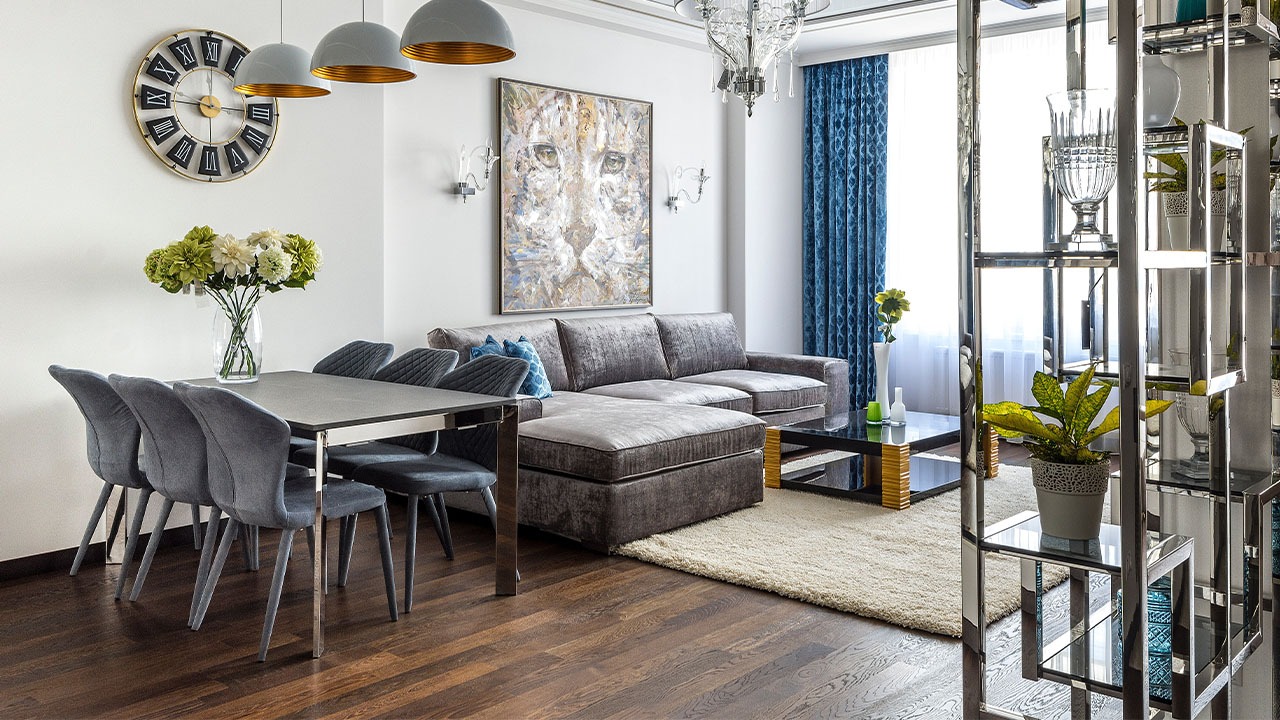 Hardwood Flooring Houston TX- Wood Flooring Options and More
If you are looking for flooring that can definitely add value to your home, you can never go wrong with choosing wooden floors. There are several options for wood flooring available in the market; however, hardwood is the most desirable. And when it comes to this type's variety and installation, Hardwood Flooring Houston knows best! This means we know which kind of hardwood option works best in your home and how they should be installed appropriately.
Solid Wood Flooring
Wood flooring can be made of natural or synthetic lumber, as long as it provides the appearance of wood and can be used as permanent flooring. Generally, wood flooring can be categorized into two types - Solid Wood Flooring and Engineered Wood Flooring.
Solid Wood Flooring
As its name suggests, it is made of milled solid wood. These come in planks that are about ¾ of an inch thick and fitted together using the tongue and groove method. Among all the wood flooring choices, solid wood flooring is the longest-lasting and most expensive type. It can outlast other types because it can be sanded down and refinished many times, regardless of how long they have been installed.
When installing, each plank of solid wood floors has to be nailed to the subfloor. Because nailing is required, this type of wood flooring is not suitable for concrete subfloors. In addition, solid hardwood can warp when installed in high-moisture areas. When placed in areas of high humidity, however, the planks can shrink. To prevent gaps caused by shrinking, the boards or planks have to be allowed to acclimate to the room's climate first before proceeding with the installation.
Engineered Hardwood Flooring
One floorboard of this type of wood flooring comprises layers of wood, resin, and polymers, topped with a layer of real hardwood. Their construction is what makes them more stable than solid hardwood. Each engineered hardwood flooring plank comes prefinished; therefore, no staining is necessary once installed. They also cost slightly cheaper than solid hardwood.
Unlike solid hardwood, these can be installed over any flooring, even concrete. Engineered hardwoods are fitted together through the click-lock method. Also, these can hold up better against moisture and humidity. Homeowners will not have to worry about warping, cupping, and shrinking. However, these cannot be refinished and sanded, unlike solid hardwood floors.
Hardwood Flooring Houston Guide for Choosing
Hardwood Flooring Houston Guide for Choosing
Subfloor
Know what will lie underneath the wooden floors. As mentioned earlier, you cannot install solid hardwood floorboards on concrete slabs. To do so, you would have to place plywood over them first before you install any solid hardwood plank. Even though engineered hardwood boards can be placed on many flooring types, a good foundation is a must to ensure that they last long.
Location
Avoid placing solid hardwood floors in areas that are constantly exposed to moisture and high humidity. For areas that receive lots of natural light, choosing wooden floors with darker shades or finishes is better for contrast.
Interior Decor
Taking the room's interior decor can help you select the best shade of color, finish, pattern, and even texture of the wooden floors.
Hardwood Flooring Installation TX
Even with engineered hardwood flooring, the installation process can get complicated because of the level of meticulousness necessary to ensure that the foundation is in peak condition for your wooden floors. Therefore, having professional flooring contractors do the installation themselves is highly recommended.
Purchasing or installing wooden floors? Contact Hardwood Flooring Houston.
Hardwood Flooring Houston understands how much you value your home. Therefore, for only the highest quality of wooden flooring and installation, contact us at the number on this page.